Located in the Alameda County, Pleasanton, California is renowned for its charming neighborhoods, historic downtown area and delightful weather. However much as these qualities make living in Pleasanton desirable they can also contribute to the growth of mold. The climate here allows moisture to accumulate without notice creating an environment for mold to thrive. That's where MoldPurge comes in. We offer expertise in detecting and eliminating mold from residential and commercial properties.
At MoldPurge our team of experts utilizes their extensive knowledge and advanced methods to tackle mold related issues specific to the Pleasanton region. We thoroughly understand the construction styles and environmental factors to this area, which enables us to provide customized solutions that prioritize the well being of your property and health. As a leader in mold remediation MoldPurge instills trust and confidence, in every client ensuring that Pleasanton residents can enjoy both aesthetically pleasing and safe hygienic living and working spaces.
Why Professional Mold Removal is Crucial for Pleasanton, CA Properties
In Pleasanton, California where the weather has a Mediterranean feel mold can become quite a nuisance for homeowners and business owners alike. The mild and wet winters create the conditions for mold to thrive, often without being noticed within the very walls that provide shelter from the elements. Dealing with mold is not about appearances; it also presents significant health risks especially for those, with respiratory problems or allergies. Attempting to handle mold issues with do it yourself methods usually only offers a fix instead of a long term solution since these efforts might overlook deeply rooted colonies that professional techniques are specifically designed to address.
MoldPurge recognizes the difficulties that properties in Pleasanton, CA encounter. That's why it's crucial to rely on mold removal services. These professionals employ remediation techniques to not only effectively eliminate all traces of mold but also reduce the chances of it coming back. The expertise provided by these specialists is essential, for ensuring a living environment and safeguarding the propertys integrity and value.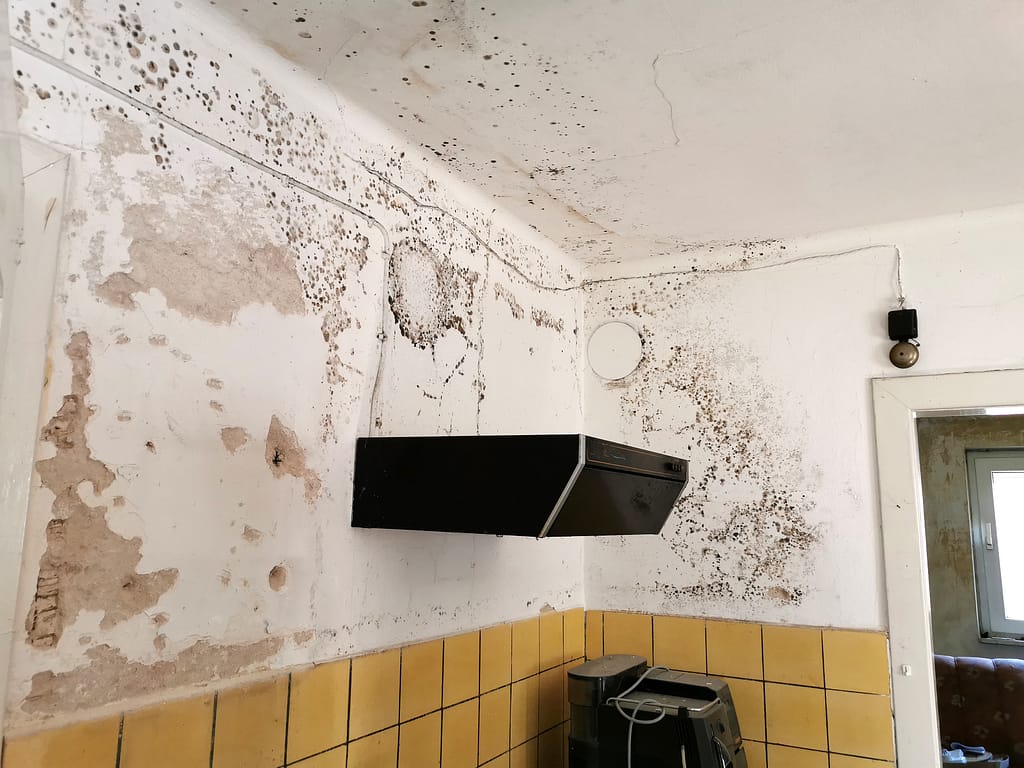 Comprehensive Mold Removal Pleasanton, CA
Pleasanton has a climate that experiences dry summers and wet winters which can lead to ideal conditions for mold growth. MoldPurge acknowledges the local factors and adopts a comprehensive approach to removing mold in the region. Our experienced professionals thoroughly assess properties carefully examining areas that're prone to mold development, such, as basements, crawl spaces and attics.
Our process utilizes methods to not only eliminate visible mold but also tackle the unseen airborne spores that can impact air quality. By employing HEPA filtration and friendly antimicrobial treatments MoldPurge guarantees that both residences and businesses in Pleasanton are not only free, from mold but also left with a healthier indoor atmosphere. Our comprehensive remediation approach encompasses repairing any water damage ensuring that the underlying cause of mold growth is fully resolved to prevent occurrences all while adhering to Californias environmental regulations.
Urgent and Reliable Emergency Mold Removal Pleasanton
If you ever find yourself dealing with a mold problem in Pleasanton, MoldPurge is here to help. Our emergency mold removal services are designed to provide you with the relief you need. We understand that the climate in the Tri Valley region can often promote mold growth during damp periods in the cooler months. That's why our rapid response team is always ready to assist you. Whether its your home in Birdland or your thriving business, in Hacienda Business Park, our skilled professionals are well prepared to handle your mold emergency promptly and efficiently.
Taking action is crucial when it comes to dealing with mold. It helps prevent damage to properties and ensures the well being of occupants. Whether you own a dwelling near Main Street or a modern development along Bernal Avenue in Pleasanton you can have peace of mind knowing that MoldPurge experts are available at your service, with just a phone call. Our team is equipped with techniques and tools that effectively contain the spread of mold. By responding and efficiently we minimize disruptions and restore safety and normalcy in no time.
Accurate Mold Inspections Tailored to Pleasanton, CA Structures
Pleasanton, California is known for its neighborhoods and the diverse weather it experiences, with chilly winters and warm summers. This creates challenges when it comes to maintaining properties. MoldPurge understands the concerns to this area and offers customized mold inspections tailored to the needs of homes and businesses in Pleasanton. Our team of certified inspectors utilizes detection equipment to meticulously identify any hidden mold growth even in unexpected places. We pay attention to areas that are prone to moisture, which is quite common due to the fluctuation between dry and wet seasons, in this region.
When MoldPurge discovers any mold problems we provide a report that explains how severe the infestation is and the potential health risks it presents. Our thorough inspections go beyond finding the issue; we also strive to understand the root cause behind it. Armed with this information property owners in Pleasanton can make decisions and be better equipped to handle challenges related to mold thus safeguarding their valuable investments, for the long term.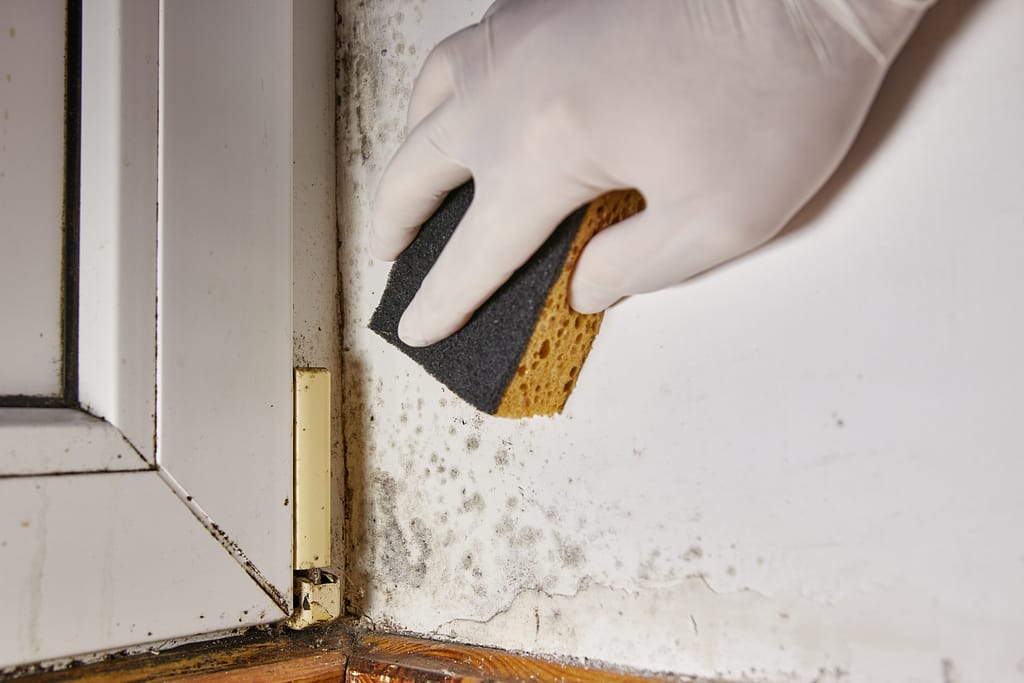 Promoting Green Mold Remediation Solutions in Pleasanton, CA
MoldPurge is committed to preserving Pleasantons beauty and the well being of its residents by adopting environmentally friendly practices for mold remediation. Recognizing the harm that conventional mold removal chemicals can cause, MoldPurge prioritizes the use of eco friendly products and methods, in their operations. Located in Pleasanton, CA a city known for its parks and community focused lifestyle MoldPurge aligns with the towns environmental values.
We take an approach in selecting treatments that are both environmentally friendly and effective against mold. We make sure to evaluate each product for its impact on the environment aligning with Pleasantons commitment, to sustainability. By choosing MoldPurge homeowners and businesses play their part in preserving the air quality of the region and the beautiful surroundings of the Tri Valley area while effectively dealing with their mold issues.
Eliminating Lingering Odors with Expert Odor Removal in Pleasanton, CA
People living in Pleasanton, California are well aware of how mold can affect their beloved homes and workplaces. It's not just about the damage it causes; it also impacts the air quality. Mold infestations can lead to odors that spread throughout the property making it uncomfortable, for those living or working there. Fortunately MoldPurge understands that it's not enough to remove the mold; they also focus on dealing with the stubborn odors that may persist even after remediation is done.
MoldPurges dedicated team takes care to target the origins of unpleasant mold odors in a diverse range of homes found in Pleasanton. Whether its historic buildings on Main Street or contemporary residences scattered across the Tri Valley area we employ specialized techniques to restore the delightful fragrance in each space. Through the use of neutralizing agents and efficient air filtration systems MoldPurge ensures that clients enjoy a home or workspace that is not only structurally sound but also exudes the refreshing cleanliness synonymous, with California living.
Choose MoldPurge for Reliable and Effective Mold Removal Pleasanton CA
Nestled in the heart of the Tri Valley residents of Pleasanton understand the significance of maintaining their towns enchanting atmosphere and promoting a way of life. MoldPurge plays a role as a trusted partner in this endeavor offering exceptional mold removal Pleasanton services that align perfectly with the communitys values. The experts, at MoldPurge not possess extensive knowledge in their field but also share close bonds with their fellow neighbors comprehending the unique climate challenges that can contribute to mold growth in our locality.
Using our understanding of the local area MoldPurge provides customized solutions that cater to the specific architectural designs present in both the historic homes and modern estates of Pleasanton. Whether its preserving Victorian houses near Main Street or safeguarding contemporary properties in business parks, our highly attentive teams utilize cutting edge techniques and pay meticulous attention to every detail to ensure the protection of your property. With MoldPurge you can have peace of mind knowing that you've chosen a partner who's deeply committed, to the well being of your home and the wider Pleasanton community.
Contact MoldPurge Today for Professional Mold Removal Pleasanton California
Don't allow mold to invade your haven in Pleasanton. Take a stance by choosing MoldPurges top notch mold removal services. Situated in the heart of Californias Tri Valley Pleasantons picturesque neighborhoods deserve the utmost attention to preserve their charm and healthy living environments. Whether you're facing a mold outbreak or looking for preventive measures our local experts are just a phone call away. Time is of the essence when it comes to safeguarding your family, employees and investment from the dangers of mold. Our experienced teams have an understanding of Pleasantons unique climate and construction intricacies allowing us to address mold issues, with precision and environmentally friendly solutions.
Attention residents of Pleasanton! Don't wait until its too late! Give us a call at 1234567890 away, for prompt assistance and top notch mold removal Pleasanton service. Our team of customer care representatives is ready to help you navigate through our extensive mold solutions and book your professional inspection. Rest assured MoldPurge is a phone call away ensuring your peace of mind.